Center For Human Virology And Genomics, Nigeria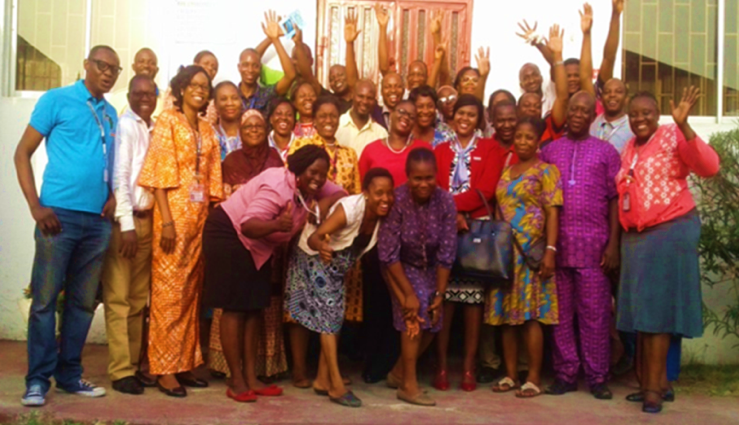 Staff of Center for Human Virology and Genomics and SANAS assessors after the closing meeting
1. What was the hardest thing to do in order to get accredited?
Resignation of quality manager of ten years at the 11th hour
Changes in institutional leadership in the journey towards accreditation
2. What was the easiest?
Support from the highest levels of management
3. What was the most important contributing factor to getting accredited?
Strong laboratory leadership
Ownership, commitment of staff and willingness to go extra mile
Support from implementing partner
4. What steps did you take?
Step 1: Training and retraining of all staff including SLMTA trainings
Step 2: Enlightenment of new leadership
Step 3: Appointed and trained a new quality manager
Step 4: Provided supportive oversight
Step 5: Conducted frequent internal audits to maintain system
5. What were the biggest mistakes you made?
Transition of Implementing Partners for our laboratory at a critical point in accreditation preparedness as we experienced should be avoided
6. What is the best advice you can give to others?
In order to achieve laboratory accreditation, there must be support from the highest levels of management; therefore strong advocacy to management is a necessary starting point. Similarly, involvement and motivation of all staff are essential; their dedication and commitment is important. More laboratories should apply for accreditation; it is an attainable accomplishment.