4.1.3-3 Balanced accountability
Illuminating the Path to ISO 15189 (SLMTA 3) e-Learning Course

Download Video
PURPOSE:
In this session, participants explore why a Just Culture is essential for continuous improvement and how their organization can strike a balance between no blame and individual accountability.
KEY MESSAGES:
Blaming employees creates a culture of fear and defensiveness that diminishes both learning and the capacity to continuously improve systems.
Not only does staff need to know how to recognize and report nonconformities, they must first feel safe in doing so.
Management must create a culture to support quality and achieve buy-in from staff for continual improvement efforts to be sustainable.
SELF ASSESSMENT:
Can you:
Articulate the importance of a Just Culture within an NCE reporting system?
Instructor(s)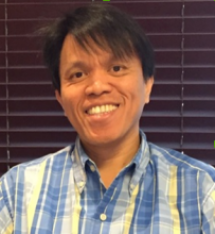 Elde Mel Paladar
Mr. Paladar led the redesign of the classroom-based SLMTA 3 curriculum for on-line delivery and will serve as an instructor and facilitator of the e-learning course. Based in Malawi, he is a Project Manager at Adventist Health International, as well as Assistant Professor at the Department of Clinical Laboratory Science, Loma Linda University. Mr. Paladar has a Master of Science in Biochemistry and Molecular Biology. He is a SLMTA master trainer and has trained numerous laboratorians in the past decade.
Supported Browsers: Google Chrome, Microsoft Edge or Mozilla Firefox