4.2.1-3 Audit Key Message
Illuminating the Path to ISO 15189 (SLMTA 3) e-Learning Course

Download Video
PURPOSE:
PURPOSE: Auditing is a management tool used to verify that processes are conformant, suitable to achieve objectives, and effective. To use this tool effectively, management must partner with the auditee, the expert of the process being audited. For the auditee to willingly bring forth problems, the environment first must be safe and just.
In this activity, participants will learn the ISO 15189 4.14.5 Internal Audit requirements as well as, the roles of auditor and auditee in an internal audit process.
KEY MESSAGES:
The greatest impediment to an effective internal audit program is to use the internal audit solely as a dress rehearsal for an external audit.
In the internal audit process, a partnership is formed whereby the auditee is recognized as the expert of the process being audited.
If you don't have the culture to support quality and buy-in from staff, the internal audit program will never be successful.
SELF ASSESSMENT:
Can you:
Clearly differentiate the purpose of the internal audit from the external audit?
Recognize the complimentary roles between the auditor and auditee?
Develop an organizational climate that gains the staff's support for the internal audit process?
Instructor(s)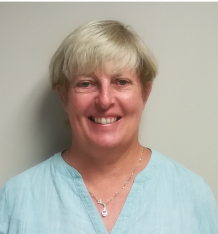 Janet Scholtz
Ms. Scholtz helped redesign the classroom-based SLMTA 3 curriculum for on-line delivery and will serve as an instructor and facilitator of the e-learning course. Ms. Scholtz is a Quality Manager, Regional Western and Northern Cape, at National Health Laboratory Services (NHLS), South Africa. She is a certified auditor for The South African National Accreditation System (SANAS). Ms. Scholtz has a Medical diploma in Biomedical Technology. She is a SLMTA master trainer and has trained numerous laboratorians in the past decade.
Supported Browsers: Google Chrome, Microsoft Edge or Mozilla Firefox