4.1.6-5 Introduce the activity
Illuminating the Path to ISO 15189 (SLMTA 3) e-Learning Course

Download Video
PURPOSE:
Preventive action (PA) is a planned process whereby data is reviewed for change. By anticipating when potential problems may arise, the process prevents the problems from occurring or minimizes their consequences.
In this session, participants will learn to recognize their PA activities they currently perform and how to make PA a viable element in their QMS.
KEY MESSAGES:
The time to incorporate preventive action is during the quality planning phase of process development.
Preventive action is good money well spent.
By utilizing the financial effects of process failures, laboratory is better equipped to justify its prevention and appraisal costs.
SELF ASSESSMENT:
Can you:
Identify preventive actions that their site is currently performing?
Describe the 4 types of quality costs?
Articulate the financial effects of their process failures?
Instructor(s)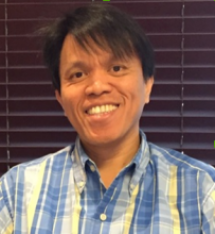 Elde Mel Paladar
Mr. Paladar led the redesign of the classroom-based SLMTA 3 curriculum for on-line delivery and will serve as an instructor and facilitator of the e-learning course. Based in Malawi, he is a Project Manager at Adventist Health International, as well as Assistant Professor at the Department of Clinical Laboratory Science, Loma Linda University. Mr. Paladar has a Master of Science in Biochemistry and Molecular Biology. He is a SLMTA master trainer and has trained numerous laboratorians in the past decade.
Supported Browsers: Google Chrome, Microsoft Edge or Mozilla Firefox