4.2.2-2 Roles and Responsibilities
Illuminating the Path to ISO 15189 (SLMTA 3) e-Learning Course

Download Video
PURPOSE:
Conducting planned audits throughout the laboratory's QMS requires oversight and coordination of activities.
In this activity, participants learn the tasks and responsibilities required to manage an effective internal audit program.
KEY MESSAGES:
To establish an internal audit program, laboratory management must appoint a process owner and commit the necessary resources to the program.
Selection of the processes and areas to be audited is based on their importance to the laboratory, past performance, and the availability of competent auditors.
Many audits produce poor results because the selected auditors do not know what they are doing.
SELF ASSESSMENT:
Can you:
Create an internal audit process model?
Recognize the needed tasks to manage an effective internal audit program?
Instructor(s)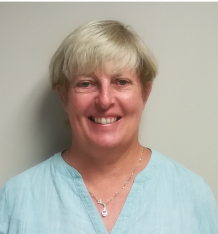 Janet Scholtz
Ms. Scholtz helped redesign the classroom-based SLMTA 3 curriculum for on-line delivery and will serve as an instructor and facilitator of the e-learning course. Ms. Scholtz is a Quality Manager, Regional Western and Northern Cape, at National Health Laboratory Services (NHLS), South Africa. She is a certified auditor for The South African National Accreditation System (SANAS). Ms. Scholtz has a Medical diploma in Biomedical Technology. She is a SLMTA master trainer and has trained numerous laboratorians in the past decade.
Supported Browsers: Google Chrome, Microsoft Edge or Mozilla Firefox