4.2.3-1 Audit Planning
Illuminating the Path to ISO 15189 (SLMTA 3) e-Learning Course

Download Video
PURPOSE:
The most important phase of the internal audit is the preparation phase. The audit begins when the audit coordinator initiates the audit by defining the purpose, scope, and method approach to be used.
In this activity, participants learn how to prepare for an audit by creating an audit plan.
KEY MESSAGES:
The audit coordinator is responsible for initiating the audit.
The scope specifies the start and stop boundaries of the process being audited.
The audit plan keeps the audit on schedule by giving everyone a detailed plan to follow.
SELF ASSESSMENT:
Can you:
Understand the purpose of an audit plan?
Articulate when to apply a horizontal or vertical approach?
Design an audit plan that fulfills the objectives?
Instructor(s)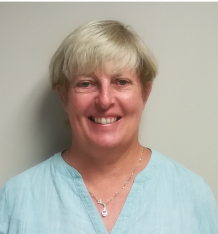 Janet Scholtz
Ms. Scholtz helped redesign the classroom-based SLMTA 3 curriculum for on-line delivery and will serve as an instructor and facilitator of the e-learning course. Ms. Scholtz is a Quality Manager, Regional Western and Northern Cape, at National Health Laboratory Services (NHLS), South Africa. She is a certified auditor for The South African National Accreditation System (SANAS). Ms. Scholtz has a Medical diploma in Biomedical Technology. She is a SLMTA master trainer and has trained numerous laboratorians in the past decade.
Supported Browsers: Google Chrome, Microsoft Edge or Mozilla Firefox